Custom branded 6 piece Wooden Puzzle
6-piece skill set for the brainiacs. Presented in a durable cotton pouch. Drawstring closure.  Wood puzzle.
The perfect promotional gift for all ages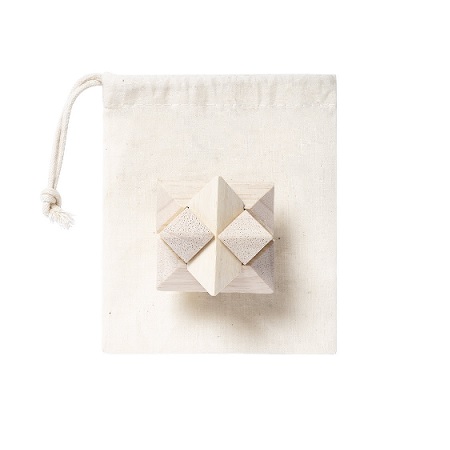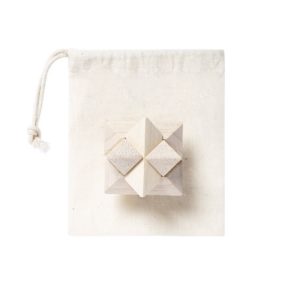 If you aren't inspired yet, here are 10 reasons why puzzles make the perfect branded gift.
Take on your next holiday or car trip
Made with sustainable and biodegradable materials
This puzzle has a funky retro feel, get back to the old skool way of learning
Never lose a piece with its very own carry bag
Every order placed helps plant a tree in Australia.
No more bored children
Great for your brain and motorskills
Great for Kinder-gardens, Playgroups, Schools, Corporate events, Construction groups, General Gifts
 Perfect for you brainiacs out there who enjoy a puzzle
Effective branding area's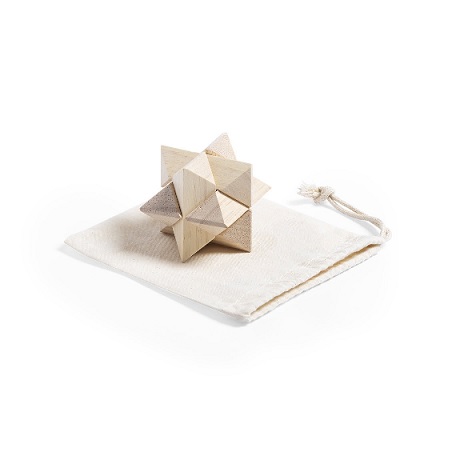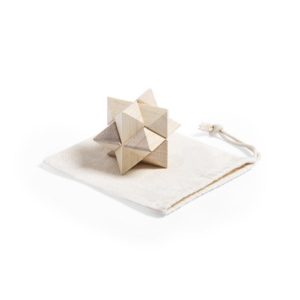 After all, the best part of promotional merchandise and corporate gifts is in the product selection. Let us worry about the logistics and we'll make sure you and your customers/staff/network have an amazing experience. We also have a massive range of top trending promotional merchandise you can pair  here.
Materials
Bamboo is one of the world's most sustainable materials and can grow up to 1 meter per day. Bamboo does not require fertiliser and self-regenerates from its own roots. Learn more about how bamboo is grown by clicking here. Bamboo includes some of the fastest-growing plants in the world, due to a unique rhizome-dependent system. Some species of bamboo can grow 910mm (36in) within a 24-hour period, at a rate of almost 40mm an hour (equivalent to 1mm every 90 seconds). This rapid growth and tolerance for marginal land, make bamboo a good candidate for afforestation, carbon sequestration and climate change mitigation. Choosing bamboo made products has a massive impact and is a great eco-friendly resource.
Size
Product size: 5 x 5 x 5 cm | 42 gr.
Branding Options
Our team recommends screen print or Supercolour. Depending on your logo. If you have a full colour logo, supercolor is for you. Or you can keep it simple with a 1 colour screen print that gives the bag a more natural feel.  All maximum imprint areas are shown below, but we are happy to provide suggestions to ensure the best branding possible. If you would like to see a mock up prior to placing your order please get in touch with our team.
Screen Print 60 x 60 mm on the bag
Supacolour 60 x 60 mm on bag