Bamboo Perpetual Calendar
Our Eco-Minded Bamboo perpetual calendar,  whether it's at your office desk, coffee table or the window sill, it sure knows how to leave an impression. The blocks are movable and are made with bamboo, with month, date and day on!
Not only is stylish & practical,  it is also the perfect asset to display your brand, talk to us today!
Product size: 149mm L x 51mm W x 47mm H
Branding Method: Screen Print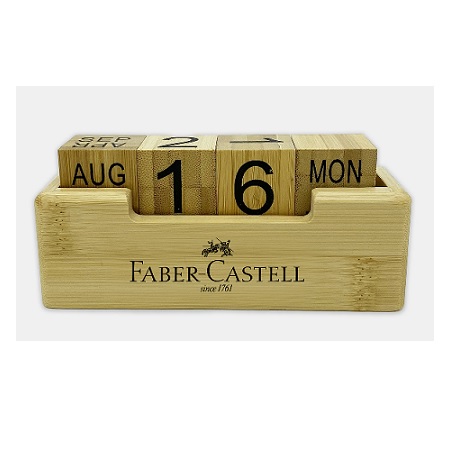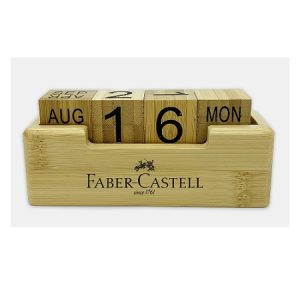 Materials
Bamboo is one of the world's most sustainable materials and can grow up to 1 meter per day. Bamboo does not require fertiliser and self-regenerates from its own roots. Learn more about how bamboo is grown by clicking here. Bamboo includes some of the fastest-growing plants in the world, due to a unique rhizome-dependent system. Some species of bamboo can grow 910mm (36in) within a 24-hour period, at a rate of almost 40mm an hour (equivalent to 1mm every 90 seconds). This rapid growth and tolerance for marginal land, make bamboo a good candidate for afforestation, carbon sequestration and climate change mitigation. Choosing bamboo made products has a massive impact and is a great eco-friendly resource.