Custom branded Bamboo Fibre Waste Bag Dispenser
The perfect promotional product for your fury friends
Eco Concept Promo produces quality products to help you take care of your furry friend. We understand the special bond you share with your Pet and as you know, you always need to be prepared. Thats why this product is designed to make pet ownership easier.
They poop and we scoop! Some parts of dog ownership aren't always pleasant, but they can be made as convenient as possible with the right product. This handy dispenser is a simple and a practical design. The bags are strong, reliable, and durable (because the last thing you need is any mess!)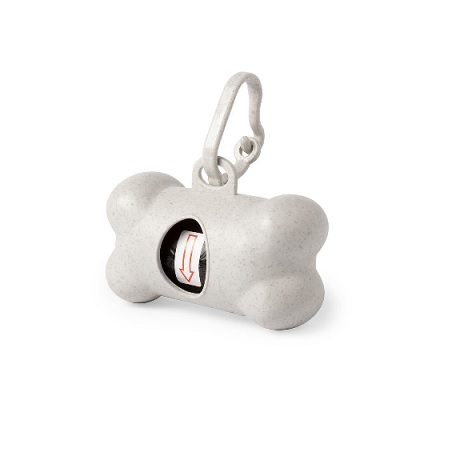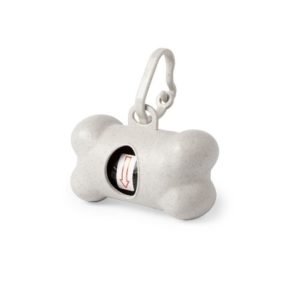 10 Reasons why this product would benefit you and your favorite furry friend:
Both the dispenser and bags are Biodegradable
Environmentally Friendly
Made with Bamboo which is a highly sustainable material
Great for Local Councils, Puppy Schools, Vets, Pet Shops, Pet Groomers, Pet shelters, Dog Trainers and Pet owners
Handy and easy to use. You can always have on you when you are on a walk with your pet.
Fits onto your leach
Every order placed helps plant a tree in Australia
Easy clean up
Refillable
Attaches with an easy to use Caribiner clip
Materials
Bamboo is one of the world's most sustainable materials and can grow up to 1 meter per day. Bamboo does not require fertiliser and self-regenerates from its own roots. Learn more about how bamboo is grown by clicking here. Bamboo includes some of the fastest-growing plants in the world, due to a unique rhizome-dependent system. Some species of bamboo can grow 910mm (36in) within a 24-hour period, at a rate of almost 40mm an hour (equivalent to 1mm every 90 seconds). This rapid growth and tolerance for marginal land, make bamboo a good candidate for afforestation, carbon sequestration and climate change mitigation. Choosing bamboo made products has a massive impact and is a great eco-friendly resource.
Size
Product size: 8.2 x 5.4 x 4.1 cm
Branding Options
Our team recommends pad printing this product because it's most effective on smaller and uniquely shaped items such as this dispenser. All maximum imprint areas are shown below, but we are happy to provide suggestions to ensure the best branding possible. If you would like to see a mock up prior to placing your order please get in touch with our team.
Pad print size 3 x 2 cms
Location of branding; Front top or rear