Custom branded smoothie tumblers.
The perfect promotional product for the summer.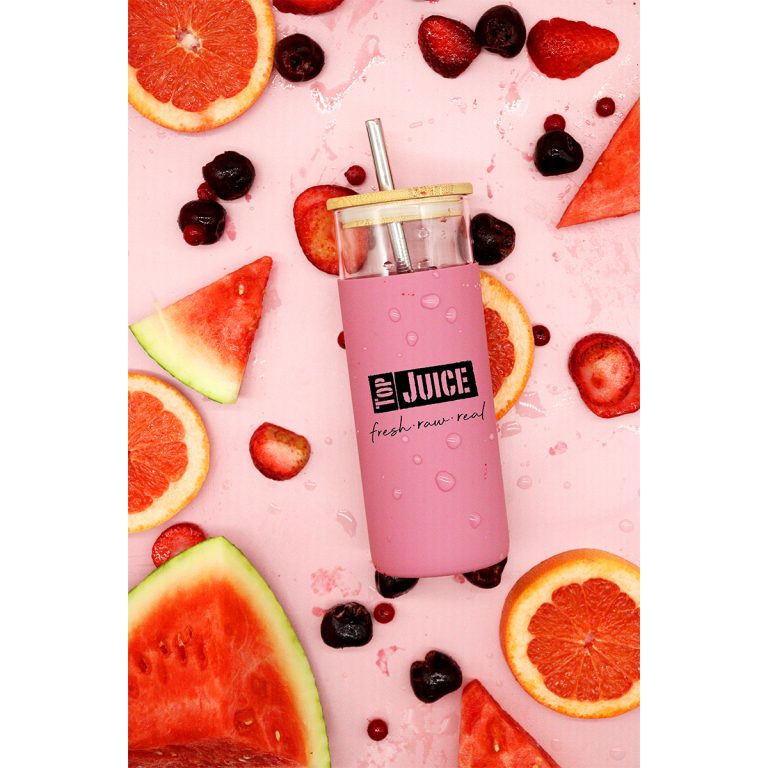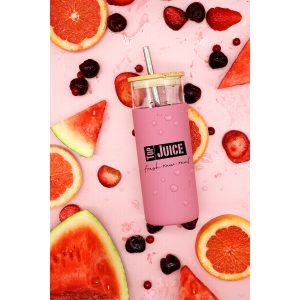 The Smoothie Tumbler is a must have for your summer smoothies on the go! These tumblers are made of BPA free, single-walled glass with a silicone sleeve for a comfortable grip, removable metal straw and tight seal bamboo lid to ensure no spillage. With a 500ml capacity, take it with you on the way to work, the beach or out by the pool, filled with your morning iced coffee ready to jump into your day. Tumblers are available in 7 beautiful colors to ensure you are able to match your glassware to your 'fit and always be seen in style.
If you aren't thirsty yet, here are 10 reasons this is the tumbler for you!
Easy to use, and comes with everything you need, straw, sleeve, lid, and tumbler.
Keep your smoothies cool with insulation from the silicone sleeve.
Stunning gradient colours give off a relaxed vibe.
Beautiful laser engraved branding available.
Provided in a retail ready cardboard box.
Every order placed helps plant a tree in Australia.
Can be used for any drink, hot or cold.
The average person has a "goto" straw/tumbler combo they use every week.
Reusable, and the lids are made from sustainable bamboo.
Promoting smoothies is promoting a healthy lifestyle.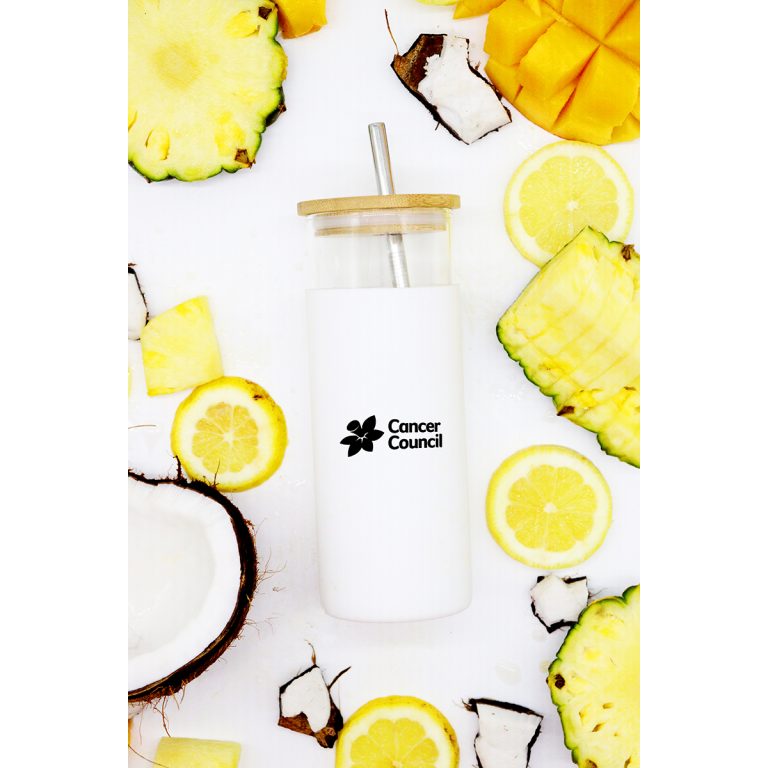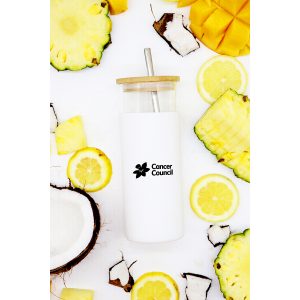 Smoothies, juices and iced drinks have made a massive comeback over recent years and while most athletes and gym bound audiences prefer to have a squeeze bottle handy, everyone else is after tumblers with reusable straws. We are moving into an era where disposable cups, plastic straws and one use products are no longer going to be readily available. Consumers are now looking for reusable options that they are proud to sport and carry with them during their daily routines. These tumblers look high-end, and have beautiful design touches, bringing glass, silicone, bamboo and metal together for a one of kind look! If you are looking for a gift, giveaway, or promo that's going to be packed with Pow, this are for you!
Materials
Glass Body | Silicone Sleeve | Metal Straw | Bamboo Lid
Bamboo is one of the world's most sustainable materials and can grow up to 1 meter per day. Bamboo does not require fertiliser and self-regenerates from its own roots. Learn more about how bamboo is grown by clicking here. Bamboo includes some of the fastest-growing plants in the world, due to a unique rhizome-dependent system. Some species of bamboo can grow 910mm (36in) within a 24-hour period, at a rate of almost 40mm an hour (equivalent to 1mm every 90 seconds). This rapid growth and tolerance for marginal land, make bamboo a good candidate for afforestation, carbon sequestration and climate change mitigation. Choosing bamboo made products has a massive impact and is a great eco-friendly resource.
Size
Glass cup: L 185mm x D 70mm
Straw: L 215mm x D 8mm
Branding Options
Our team recommends pad or wrap printing because you get your logo placed on the silicone band. There are other branding options available, including laser engraving on the lid, and we are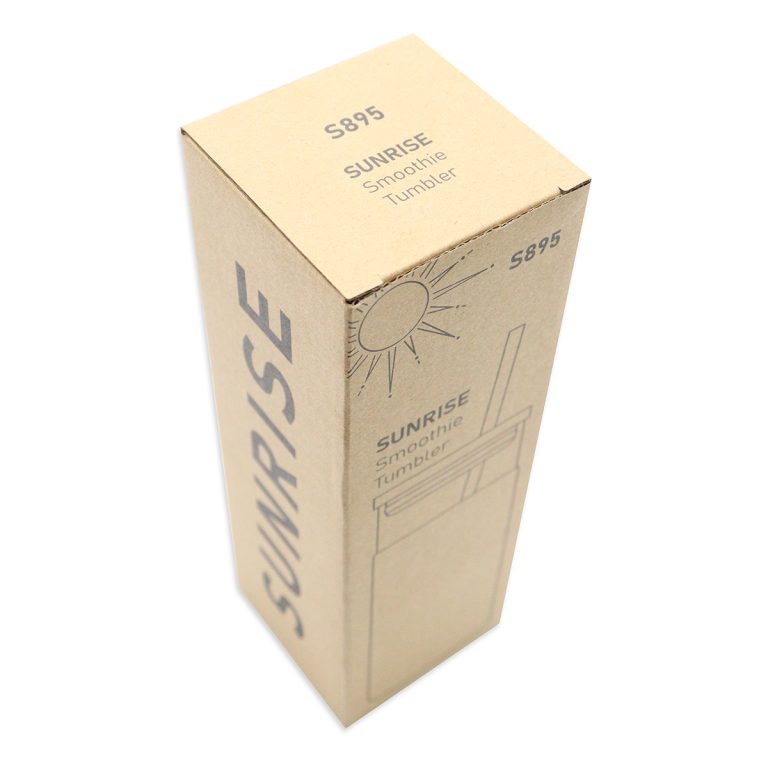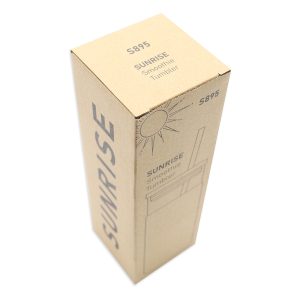 happy to help you explore different decoration options. If you would like to see a mock up prior to placing your order please get in touch with our team.
Pad Print on Silicone Sleeve : 45mm W x 45mm H
Wrap Screen on Silicone Sleeve (One Colour Only): 145mm W x 110mm H
Laser Engrave: Lid Only: 25mm W x 25mm H